Moor Farm Liveries
Welcome to Moor Farm! We run a friendly yard where people can enjoy keeping their horses in the beautiful countryside around the Ashover area, including the well known Ashover Rock which is a 5 minute ride away, with stunning views over 5 counties! We offer mostly DIY livery, although full and part livery can be provided on request.
Our stables are in a newly constructed Amercian barn style stable block and are all indoor - no more getting wet when you are dealing with your horse!
We have tie-up bays with dual quick release clips which make clipping etc. much easier. We also have an all weather 20 x 40m sand school, and new for this winter is a secondary sand school for use as a winter turnout area, so your horse can be turned out in winter even when the weather is at its worst, without coming in covered head to tail in mud!
Excellent hacking facilities abound from the moment you leave the yard, from purpose designed bridleways and gentle walks, to more interesting pub rides, water and other challenges for those with more adventurous tastes!

All areas of the stables, yard and cottage are covered by 24 hour continuous recording colour CCTV.
Please contact us to discuss your requirements.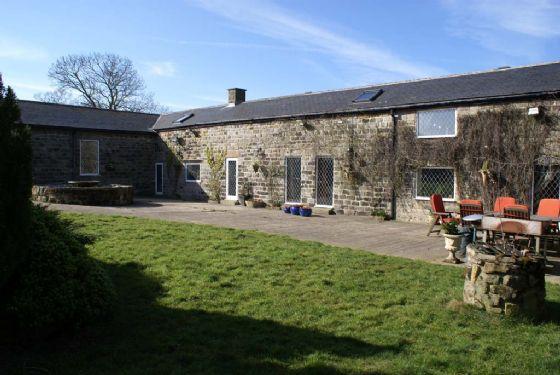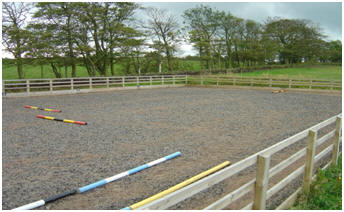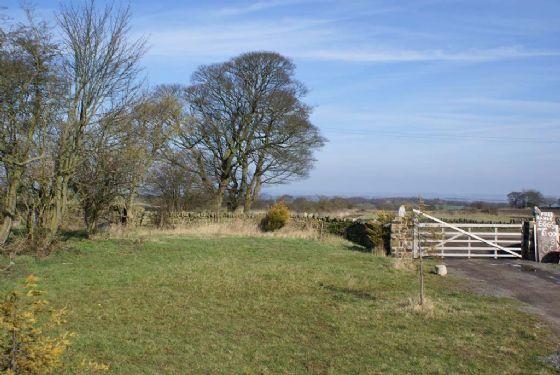 Moor Farm